Empowering Health
and Wellbeing
Proudly serving Canadians since 1961, Stella Pharmaceutical develops and markets high-quality health products with the goal of improving quality of life.
Stella's wellness brands are developed
by 3 generations of pharmacists to bring
relief and comfort for everyday health issues.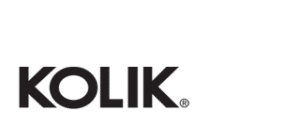 Visit a brand website by clicking a logo above
60 Years of Excellence
Stella Pharmaceutical is a family-owned business founded over 60 years ago, passing down its mission of empowering health and wellbeing through the generations.
Our History
The Stella Pharmaceutical story started 100 years ago in the early 1920s when a young pharmacist studied dentistry and developed products he found were desperately needed in the field. Generation after generation, the family continued to pursue its mission to develop products that help people and improve their quality of life.
Learn More
Mission Statement
To empower our consumers with high-quality products, information, and resources that improve quality of life and wellbeing.
Nutrition and Wellness Products
From nutritional products that fit your busy lifestyle to pain relievers that allow you to keep active, at Stella, we are committed to developing superior products to improve your quality of life.
The diversity of our product line is reflected in the range of experts who developed them, from pharmacists to nutritionists to physicians. We create products  with your health in mind. For more information on any of our products click on the logo of your choice to visit its website.